A Common Sense Approach
For you &
Your future
Serving Floridians Since 2004
Family Law & Mediation Attorney in St. Petersburg, Florida
Legal issues can be complex. To make matters worse, the idea of spending multiple years trying to navigate the litigation process is a heavy burden to bear. Whether you're dealing with a divorce, a business issue, a landlord-tenant dispute, or anything else, it's important to reach out for help. As a certified mediator and family lawyer, I strive to lessen the burden. By handling the legal aspects of your case with efficiency and empathy, I allow you to focus on what really matters in your life.
Brian Gilroy
Attorney at Law
I've always been a numbers guy. Graduating with my B.S. in Mathematics from Villanova University and earning my LL.M. in Taxation from the University of Florida led me to work as a CPA in a small accounting office. I never thought I'd be a lawyer. But after my own personal encounter with sub-par family law and mediation services, I knew I could make a difference. My depth and breadth of life experience—from my Navy career as a member of a patrol squadron, to my post as Assistant Professor at the University of South Carolina, to my work as a court-appointed mediator in Pinellas County—has allowed me to find great satisfaction in listening to the stories of others and helping them seek fair resolutions.
MORE ABOUT ME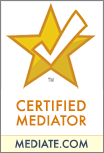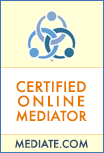 What to Expect from BKG Mediation
Empathy & Respect
Any legal journey is full of obstacles. When you meet with me, I make sure to listen to your story, understand where you're coming from, and demonstrate real respect for you and your situation. Whether your case is a sprint or a triathlon, I can help you take your first step forward.
Numerical Know-How
As a Certified Public Accountant and Florida Bar Board Certified Tax Attorney, I've honed my ability to think quantitatively. When you need help drafting documents with accuracy, precision, and an eye for numerical detail, I can help.
Depth of Understanding
I put my advanced knowledge of the law to work every single day in mediating disputes and offering guidance as a family law attorney. Not only do I bring decades of my own understanding to bear on your case, but I strive to help you understand the legal process, too.
If you have a choice of mediators, I recommend Brian Gilroy without hesitation! He's a very nice man, and an extraordinary mediator to boot.
Anonymous
Very much enjoyed this gentleman. He helped us through every step. He was early for the appointment, and got the job done in no time. I hope I never have to use a mediator again but if I do, I'm looking him up. You're lucky to catch this guy.
Satisfied Client
Making a Difference: Mediation & Family Law Services
Legal issues can turn your life upside down. A contested divorce, a personal injury, a business dispute: these situations aren't easy to face, and they certainly aren't simple. I understand. That's why at BKG Mediation, LLC, I've built a law service centered around a reasonable approach to law and a real drive to make a difference for individuals and families throughout Florida.
As a highly accomplished mediator, I help individuals in Pinellas County seek resolutions to their legal issues without the anxiety of traditional litigation. You will work with the other party—with my assistance—to seek an outcome that leads to mutual satisfaction. Whether in-person or online, the meditation process can be an efficient way of moving forward and moving on with your life.
When the time comes for a divorce, an adoption, or other family matter, the last thing anyone wants is added stress. Don't make the mistake of trying to navigate your family dispute alone. As a family law attorney serving St. Petersburg and the rest of Florida, I can help ease the burden on individuals and families so they can move toward a brighter future. My goal is to make a difference for you and your loved ones.
Since 2004, I've strived to support my community. Whether that means drafting documents for clients throughout Florida or providing a steady hand to steer the ship during the mediation process, I'm here when you need sound legal guidance. Reach out to me at BKG Mediation, LLC, for family law and mediation services in St. Petersburg, Clearwater, or anywhere else in the state of Florida.