Dispelling Common Myths About Mediation
Dec. 6, 2021
When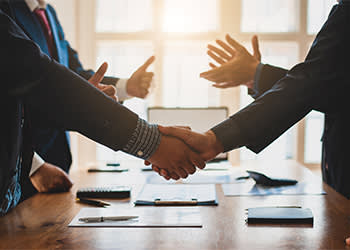 disputes occur, mediation offers all parties involved in the disagreement the opportunity to discuss their concerns and settle such issues amicably. With the assistance and guidance of a skilled mediator, the parties are able to maintain control and resolve their dispute while avoiding the expenses and delays of arbitration or litigation. However, despite the record of success, there are still lots of collective popular notions and false assumptions that cause mediation to be greatly underutilized.
At BKG Mediation, LLC, I have devoted my career to providing outstanding legal services and knowledgeable guidance to individuals and families in mediation-related matters. As an experienced Florida mediation attorney, I am available to discuss your unique circumstances, enlighten you about the mediation process, and help you understand what to expect. My firm proudly serves clients in St. Petersburg, Pinellas County, and throughout the state of Florida.
Common Mediation Misconceptions
Unfortunately, there are false assumptions out there about mediation. Due to this, Florida mediation attorneys need to properly enlighten their clients about the entire mediation process, how to prepare for mediation, and what to expect at the end of the mediation process. Here are some of the most common misconceptions about mediation and why they're false:
Misconception #1: Mediation
Agreements Aren't Enforceable
This is a common misconception that is usually not true. All terms agreed upon during the mediation must be put into writing, properly documented, and signed by the parties. Once the settlement agreements are signed, they are considered binding and legally enforceable.
Misconception #2: Asking for
Mediation Is a Sign of Weakness
This is a mistaken belief. Mediation is designed to facilitate productive communication between the disputants and help them arrive at a possible compromise while saving a considerable amount of money and time. It should never be seen as a sign of weakness.
Misconception #3: Mediation Is
Pointless Unless a Settlement Occurs
Many individuals involved in a dispute choose not to participate in mediation because of a perceived feeling that settlement won't be reached. Even if the parties fail to reach a feasible settlement, you will leave mediation with a better understanding of the strengths and weaknesses of your case, the other party's interests and motivations, and what it will require to settle the dispute. As long as you choose to participate in good faith, mediation can place you on a path towards a possible resolution.
Misconception #4: Mediation Is Only
for Divorce and Family Law Cases
This is not true. Mediation isn't only for divorce and family law cases. Mediation can be used to resolve different kinds of issues, including disputes involving neighbors, landlords and tenants, business partners, and labor unions and management. Likewise, business disagreements, contractual disputes, as well as issues involving personal injury claims, wrongful death claims, and workers' compensation benefits can be resolved through mediation.
Misconception #5: Mediation Is the Same as Arbitration
Mediation is quite different from arbitration. Mediation requires the parties involved in the dispute to come together to discuss and reach a possible resolution. A capable mediator or mediation attorney will help negotiate and facilitate a possible compromise.
Conversely, resolving disputes through arbitration requires all disputants to submit evidence and testimony to one or more arbitrators. The arbitrators will evaluate all the evidence presented and determine the best way to resolve the dispute.
Misconception #6: Mediation Doesn't Really Work
Over the years, mediation has recorded a high success rate in resolving disagreements. In fact, the American Arbitration Association reports an 85% success rate in reaching partial or complete agreement through mediation. This indicates that mediation works provided that the disputants are ready and willing to compromise.
Contact an Experienced
Mediation Attorney
Trying to resolve any kind of dispute – business disagreement, contract dispute, divorces and child custody issues, or wrongful death claims – can be challenging and may involve several complexities. Through mediation, all parties involved can come together and work out a feasible compromise. An experienced mediation attorney can help negotiate and facilitate a possible resolution.
At BKG Mediation, LLC, I'm dedicated to assisting and guiding clients through the mediation process. As a capable mediator and competent family law attorney, I will evaluate all the surrounding facts of your personal situation and explore your possible dispute resolution options. Using my extensive experience, I will work intelligently with all parties involved to resolve such civil disputes issues efficiently and peacefully.
Contact my firm – BKG Mediation, LLC – today to schedule a one-on-one consultation with an experienced mediation attorney. I can offer you the detailed legal counsel and brilliant advocacy you need to reach a possible compromise for your case. My firm is proud to serve clients in St. Petersburg, Pinellas County, and throughout the state of Florida.