What to Expect in the Pro Se Divorce Process
Jan. 24, 2022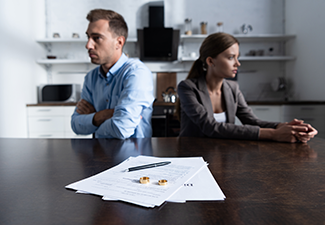 When people decide to file for divorce, they have to choose between hiring an attorney or representing themselves. The latter is known as a pro se divorce. While some couples may be able to handle the dissolution of the marriage on their own, seeking a pro se divorce may not be practical or recommended for others.
If you want to learn more about pro se divorce in Florida, I am here to help. As a knowledgeable family law mediator with decades of experience, I can assist you in navigating the process of seeking a divorce without an attorney. BKG Mediation, LLC serves clients in and around St. Petersburg, Pinellas County, and throughout the state of Florida.
What Does a Pro Se Divorce Mean?
Seeking a pro se divorce means that you represent yourself in court and waive your right to an attorney. People pursue a pro se divorce for various reasons. Some choose to get divorced without the assistance of an attorney because they cannot afford one. Others file for a pro se divorce because the spouses agree on the terms of their divorce.
A pro se divorce may be an option when all of the following is true:
The spouses agree on the terms of their divorce;

The divorce does not involve children; and

The spouses have little to no assets and debts to divide.
However, in most cases, filing for a pro se divorce is not recommended because seeking a divorce without legal representation carries significant risks.
The Pro Se Divorce Process in Florida
In Florida, people seeking a pro se divorce can file their divorce papers online, meaning you do not have to go to court to initiate the pro se divorce process. Nonetheless, the pro se divorce process may still be difficult to navigate, especially for someone attempting to represent himself or herself. Unfortunately, pro se divorce filers often end up making mistakes, such as failing to submit the required documentation or failing to comply with various procedural requirements, which can jeopardize their case.
Reasons a Pro Se Divorce Might Not Work
There are several risks associated with representing yourself during a divorce case. Some of the most common reasons a pro se divorce might not work are:
The divorce involves minor children and disputes surrounding child support and custody (visitation).

The divorce presents complex issues, such as alimony or significant assets/debt subject to division.

Your spouse is not cooperative.

You do not follow strict procedures or timing requirements.

You do not understand your rights.

You do not know how to achieve a fair settlement in your case.
Alternatives to a Pro Se Divorce
If you think that you cannot afford to hire a divorce attorney to represent you throughout the divorce proceedings, you might want to explore alternatives to a pro se divorce before filing a petition or divorce without legal counsel:
Working with an attorney on an as-needed basis. You do not necessarily have to hire a divorce attorney to represent you throughout the entire divorce process. Instead, you can save a significant amount of money by retaining an attorney on an as-needed basis when you need legal advice.

Mediation. Couples in Florida have the option of mediating their legal disputes. Divorce mediation involves a neutral, third-party mediator who helps spouses resolve their issues outside of court and work out an agreement.

Collaborative divorce. In a collaborative divorce, spouses come to an agreement without court intervention. The parties have complete control over the process.
Let BKG Mediation, LLC Help
If you are considering a pro se divorce, I can help you navigate the process and explain your options. At BKG Mediation, LLC, I provide clients with the guidance and support they need in divorce cases and family law matters. Over the years, I have built a strong reputation with clients in St. Petersburg, Florida, Pinellas County, and throughout the Sunshine State for getting them the results they need. Discuss your particular case by calling my office today.